Product: Elettaria cardamomum
Botanical Name: Elettaria cardamomum
English Name: Cardamom, Cardamum, Cardamon
Common Name: Elaichi, Cardamom, True green cardamom
Plant Part: Pods
Available in Packing: 25 kg bags or corrugated boxes
We at Apex International is one of the prominent cultivators and exporters of Medicinal Herbs, Spices and Oils and is in Rajasthan, India. We are ISO 22000: 2005, WHO-GMP ORGANIC & HALAL certified.
We deal in premium quality cardamom pods and seeds in all sizes.
Cardamom, also known as ELAICHI in Hindi, is one of the most expensive spices in the world. India is one of the largest producers of cardamom in the world. The most common type of cardamom is the plant pods, which contain a thin layer of seeds.
International Name:
French: cardamome
German: Kardamom
Italian: cardamomo, cardamone
Spanish: cardamomo
Burmese: phalazee
Chinese: ts'ao-k'ou
Indian: elachi, e(e)lachie, ela(i)chi, illaichi
Indonesian: kapulaga
Sinhalese: enasal
Thai: grawahn, kravan
Cardamoms are of two types- Green Cardamom and Black cardamom.
Green cardamom is used to flavour tea, curries, sweet dishes and savoury dishes with its fragrance. It has a rich and pleasing aroma which enriches the flavour of dishes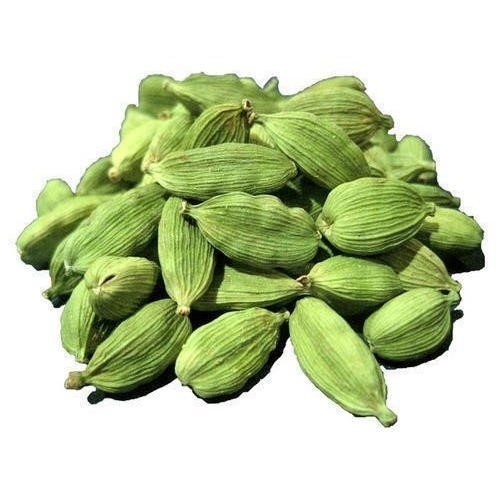 Black cardamom is used only in savory dishes like curries & biryani. It is an essential ingredient in garam masala (blend of spices). It also has medicinal properties.
Roughly 2.5 to 3 cm in length, Black cardamom pods are dark brown to black in color and have a tough, dried, wrinkly skin. They are highly aromatic but not as much as Green Cardamom. Black Cardamom is dried over a fire and therefore has a slight smoky texture and aroma.
We supply:
GREEN CARDAMOM
Cardamom 6 mm to7 mm
Cardamom 7 mm to 8 mm
Cardamom 8 mm to 9 mm

BLACK CARDAMOM
BOLD & JUMBO